The first responders of New Jersey have been on the front lines for us all, always there to answer the call. Now another politician, this time the Mayor of Newark, has used his position to criticize and scapegoat those very same men and women who day in and day out put themselves in harm's way to keep the citizens of Newark safe.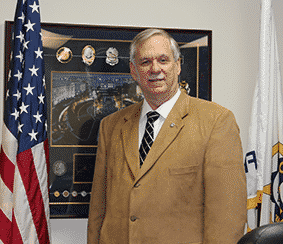 Mayor Baraka's recent op-ed piece accused the local police and fire unions of distorting the truth and using scare tactics for political gain. The truth here is that the police and fire unions are responding to their member's calls for help.
The city of Newark, for reasons known only to its political officials, have decided to move into the State Health Benefits Plan without any discussion with the local unions representing the 7,000 men and women impacted by the "greater than or equal to" change. The August 1st change has left countless people with no healthcare coverage and drastically increased the costs of their prescriptions.
Yet the very same Mayor, in an effort to deflect how poorly the City of Newark has handled the transition from a self-insured health care benefits plan to the SHBP, would like to talk about retiree's residency and lost terminal leave court cases and Citizen Complaint Review Board cases rather than the inequity of provider prescription medication costs for retirees; mere smoke and mirrors to cover his chastising of the local unions for rightfully representing the rights of their members. The current and retired employees of the city of Newark have earned and deserve better than to be made scapegoats for the city's unfair provisions.
President Bob Fox